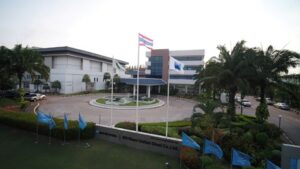 NS-Siam United Steel Co., Ltd. ("NS-SUS") and Siam Tinplate Co., Ltd. ("STP"), which are Thailand manufacturing and sales subsidiaries of Nippon Steel Corporation ("Nippon Steel") for cold-rolled and hot-dip galvanized steel sheets and for tinplate and tin free steel, respectively, have agreed to merge around April 2022.
The objective of the merger
Since STP became our consolidated subsidiary in March 2021, Nippon Steel has been aiming to strengthen the cohesive management of STP and NS-SUS, which is our manufacturing base for tin mill black plates, as our group companies. The objective of this merger is to strongly promote the reinforcement of the infrastructure throughout the end-to-end process and further enhance our ability to meet customer needs and competitiveness in terms of quality, delivery, etc. by fully utilizing the corporate resources of both companies.
Date of the merger
Around April 1, 2022*  (*) Subject to the required government approval
Courtesy of Nippon Steel.