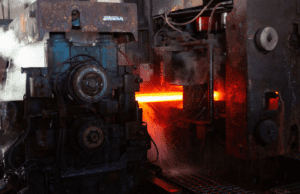 Emirates Steel has strengthened its presence in the energy, oil and gas sectors by supplying more than 600,000 tons of heavy and medium sections to the oil and gas sectors in the region and worldwide. During its participation in the Abu Dhabi International Petroleum Exhibition and Conference (ADIPEC 2021), the company aims to highlight its significant contribution and expand its foothold within the energy landscape.
The participation will highlight Emirates Steel's offerings to customers in the wider energy sector and provide the opportunity for discussions with regional leaders in the oil and gas sector on the latest advancements in steel use within upstream, midstream, and downstream infrastructure development.
"In addition to the pivotal role played by Emirates Steel in strengthening the UAE's industrial sector, we are keen to promote the successful transition of the energy sector in Abu Dhabi and the UAE, while being part of that shift towards renewable energy, and helping upgrade the capabilities of the current energy facilities. This highlights the significance of our participation for the seventh time in this global event, where we meet with the energy sector's senior officials and leaders to explore the new opportunities in this strategic domain," said Engineer Saeed Ghumran Al Remeithi, CEO of Emirates Steel.
Courtesy of Emirates Steel.