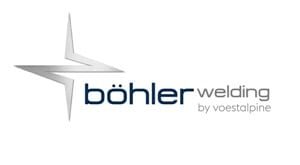 Kerpelystrasse 199 A-8700 Leoben Austria
Kerpelystrasse 199
A-8700 Leoben
Steiermark
8700
Austria
Matchless in Stainless
Think stainless, weld stainless, love stainless. Worldwide, Böhler Welding shares a passion for stainless steel with their customers. They provide them with superb filler metals and advanced finishing chemicals, along with the expertise to get the best out of the products. To make strong, corrosion resistant and lasting welds that reflect the beauty of stainless steel. In any branch of industry – simply matchless in stainless.
As a globally active supplier in the field of joint welding, Böhler Welding offers its customers the best solutions and products for stainless steels:
• TIG Rods
• Stick electrodes
• Flux- and Metal-cored wires
• MIG/MAG solid wires
• SAW wires and flux
Böhler Welding is also a leading producer of superior pickling products for stainless steels and special alloys. The product portfolio contains a wide range of finishing chemicals like pickling gels, pastes, sprays, liquids and cleaning agents to help restore the surface and return the stainless steel to its original lustrous look, feel and finish. Böhler Welding products help customers around the word in their daily work of creating a superior stainless steel surface.
Application Services
Customer proximity is guaranteed by more than 40 subsidiaries and over 1,000 distribution partners worldwide. With individual consultation by the Böhler Welding application technicians and welding engineers, lasting solutions are provided:
• product and technical consultation
• process optimization
• customized training courses and seminars
Böhler Welding – Lasting Connections
As a pioneer in innovative welding consumables, Böhler Welding offers a unique product portfolio for joint welding worldwide. More than 2000 products are adapted continuously to the current industry specifications and customer requirements, certified by well-respected institutes and thus approved for the most demanding welding applications. As a reliable partner for customers, "lasting connections" are the brand's philosophy in terms of both welding and people.