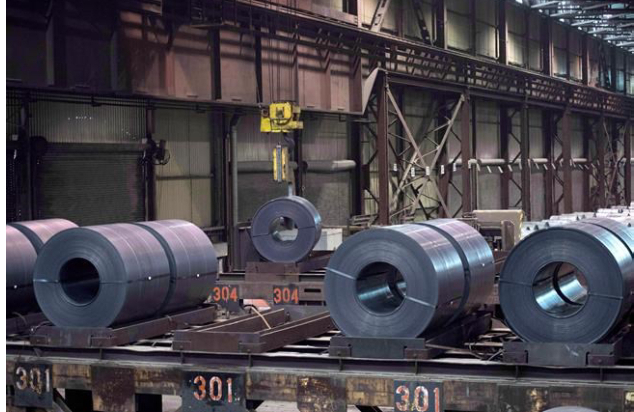 Algoma Steel Group Inc., a leading Canadian producer of hot and cold rolled steel sheet and plate products, announced that the Company installed the first structural steel columns at its electric arc steelmaking facility ('EAF') in Sault Ste. Marie, Ontario Canada and Ontario Premier Doug Ford visited the site to commemorate the project milestone.
Algoma's EAF project is the largest industrial-scale carbon reduction project in Canada, supported by the Ontario government through its commitment to critical energy infrastructure, and by the Government of Canada.
Algoma Steel partnered with Hamilton, ON-based Walters Group Inc. in fabricating and erecting the main EAF building and ancillary structures, which include leading technology to reduce sound and emissions. Walters is using Algoma's steel plate products in the fabrication of the heavy structural components, and working with local industrial contractor, SIS Manufacturing Inc., for the fabrication of these key elements. Onsite assembly of the building structure is targeted for completion within the year.
Courtesy of Algoma Steel.