Today's Commitment For a Better Forever
Webco Industries / PJ Tube - The Webco Way
FEATURED STORY:
Webco Industries is known for its promise of being a "Forever Company," making decisions in the best interest of employees, clients, and supply chain
partners. Stainless Steel World Americas had the pleasure of speaking with Dave Boyer, President and COO, as well as Yong-Joo Kim, Vice President of
Process and Product Innovation, at Webco Industries, to learn more about the company's history, product offering and quality assurance, and how this
sets it apart from competitors.
By Sara Mathov
Background and History
Originally founded in 1969 as Southwest Tube, Webco Industries occupied a single 50,000 sq. ft. building in Sand Springs, Oklahoma. Its founders, Bill and Marty Weber, were motivated by the desire to better serve the heat exchanger industry as a cold draw tubing manufacturer. After fifty years, multiple expansions, and a name change, Webco now utilizes more than 2,000,000 sq. ft. across 13 facilities.
Along the way, important milestone years included 1976, when Webco added the first carbon ERW weld mill. The following year, Webco opened the first stainless steel tubing facility to manufacture seam-welded tubing. In 1988, Webco purchased and refurbished a carbon tube plant in Oil City, Pennsylvania to better serve the automotive and boiler tube markets.
In 2008, Webco Industries opened a corrosion resistant alloy plant in Kellyville, Oklahoma. Designed to produce specialty nickel alloy and stainless tubing for demanding market segments, the Kellyville plant manufactures, among other products, stainless steel subsea umbilical tubing. Soon after, the company launched the Star Center Tube Division plant in Sand Springs, providing Webco with the ability to manufacture cold-drawn mechanical tubing, to meet aggressive weight-per-foot requirements, a variety of customer specifications, and restrictive mechanical properties.
Industry Leading Product and Service Offerings
Webco manufactures tube and pipe products using advanced welding technology – specifically laser welding. "Webco's weld procedures are qualified to perform to industry codes and standards, inclusive to the company's own set of internal criteria," said Boyer. Metallurgists and Process Engineers make certain customers' products are delivered to match promised requirements. "Our team is one of the strongest technical groups in metal tubing manufacturing, resolving some of the industry's most complex welding challenges. By leveraging advanced welded tube technology, backed by exquisite expertise, Webco is a star innovator," he said. "We serve OEM customers in automotive and consumer goods markets and are a major supplier in the umbilical oil & gas markets; Webco is also a significant supplier of seam-welded stainless-steel pipe and instrumentation tubing," stated Kim. The company has a wide range of product offerings and value-added services. "Webco is North America's leading manufacturer of precision welded tubing for pressure, driveline, downhole and industrial applications. ERW and laser welding technologies are used to help the company offer welded tubular products to meet multiple market requirements. Webco provides tubing with seamless and welded cold drawn carbon and alloy options, with tight tolerances, enhanced mechanical properties, and surface finish requirements," he added. The company also manufactures seam-welded corrosion resistant alloy tubing, producing many austenitic, ferritic, duplex and nickel-based grades and alloys.
"We specialize in severe service applications that require corrosion resistant alloy tubing products, but Webco also takes great pride in the value-added services we offer. We are not limited to standard mill products; the company's one-stop manufacturing, finishing, and value-added capabilities give customers the option to get a total solution from a single supplier," said Boyer. Value-added services include bending, end forming, heat treatment, finning, and fabrication. Working with its PJ Tube facilities, Webco also provides clients with short-piece cutting and tube laser cutting.
Webco has more than 25 years of experience in utilizing laser technology, and has impressively welded more than two billion feet of corrosion resistant alloy tubing. "Our Mannford, Oklahoma plant was the first manufacturer in the nation to successfully weld 29-4C alloy tubing," stated Kim. "We have successfully used laser welding on stainless steel, high nickel alloys, titanium, and duplex steels. Webco also holds several patents for welding."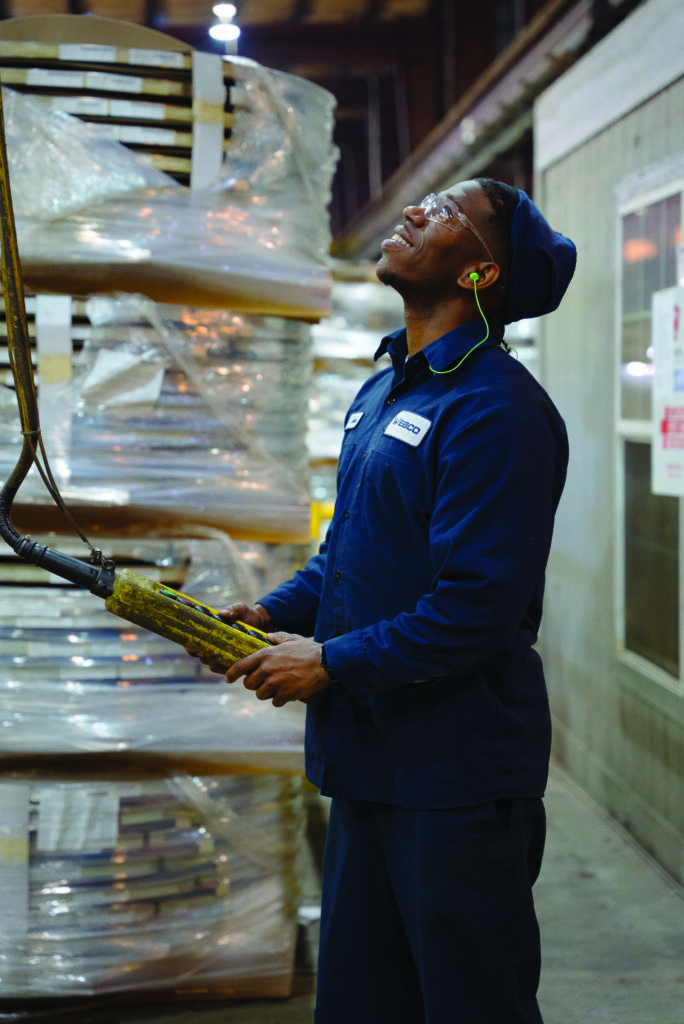 Maintaining Company-Wide Quality and Satisfaction
Webco's broad customer base and diversity of offered products are one of the company's many strengths. "Each customer base has its own requirements and value equation," stated Boyer. "We have learned how we can apply capabilities developed for one market to another market's benefit over time." The commitment to creating strong partnerships is based upon trust, long-term philosophies, and a win-win mentality. "Building a resilient supply chain is important to guarantee customer satisfaction," he added. "Part of being a forever company is investing in the technology, the equipment, and relationships that we will need in the future."
Understanding the needs of customers is the first step toward success. "We are regularly evaluating the best way we can support our product suppliers and customers. Our teams conduct ongoing internal research, bringing together ideas for a future allowing us to continue to lead in the industry. Webco will continue to focus on 'forever' by making choices that are intentional, purposeful, and supportive towards customers and other supply chain partners' objectives," asserted Boyer.
In 2021, Webco reinvested in the future by spending approximately 15% of its fixed asset value on additional capital improvements. This powerful decision aligns perfectly with its principles of continuously building on strengths, enabling the company to create additional value for its customers, suppliers, and employees. "Our strength is defined in many ways, starting with our culture and people. Webco was founded on the premise of creating an organization where people make a difference. We still believe that, and we are committed to remaining the employer of choice in the communities where we operate. An employee app which provides news and information about our customers, products, and performance has helped us connect our employees to why and how they matter. We have also deployed innovative health care solutions which reduce the cost and improve the availability of services for our employees," said Boyer. Webco University launched over a decade ago, provides technical, mechanical and leadership training to Webco's more than 1300 employees, to continually further Webco's strategy to find and build on the strengths of each employee.
Creating Improvements and Cultivating Innovation
Although Webco has built several ground-up greenfield facilities, the company takes particular pride in transforming existing facilities to increase production capabilities. "We have completed several projects in the past year that have improved Webco's ability to create value for our customers. We have upgraded weld mills through new technology and added additional weld mills to both stainless facilities. The new mills have improved quality process control and expanded product capabilities," said Kim.
Webco utilizes an Enterprise Resource Program (ERP) to capture consumer, product, and order information requirements, planning management, manufacturing, and fulfillment processes. "The material management system has hundreds of managed fields to ensure that the Inspection and Testing Plan (ITP) is fulfilled. Sales, purchasing, the Manufacturing Execution System (MES) and the quality systems are completely integrated so that the company can produce and deliver the right customer requirements every time, while verifying critical quality measures at every step," explained Kim. The management system is organized with ISO standards and applied to institute a culture focused on achieving its quality, environmental, safety, and financial performance objectives.
"Our processes incorporate automated and manual testing, and several forms of Non-Destructive Examination (NDE). These include ultrasonic testing, eddy current testing, dimensional testing, mechanical testing, pressure testing, radiographic inspection, and others when required," said Kim. "Webco's goal is to provide the highest quality product possible to the customer. Our extensive and comprehensive suite of testing methodologies help ensure compliance to product specifications."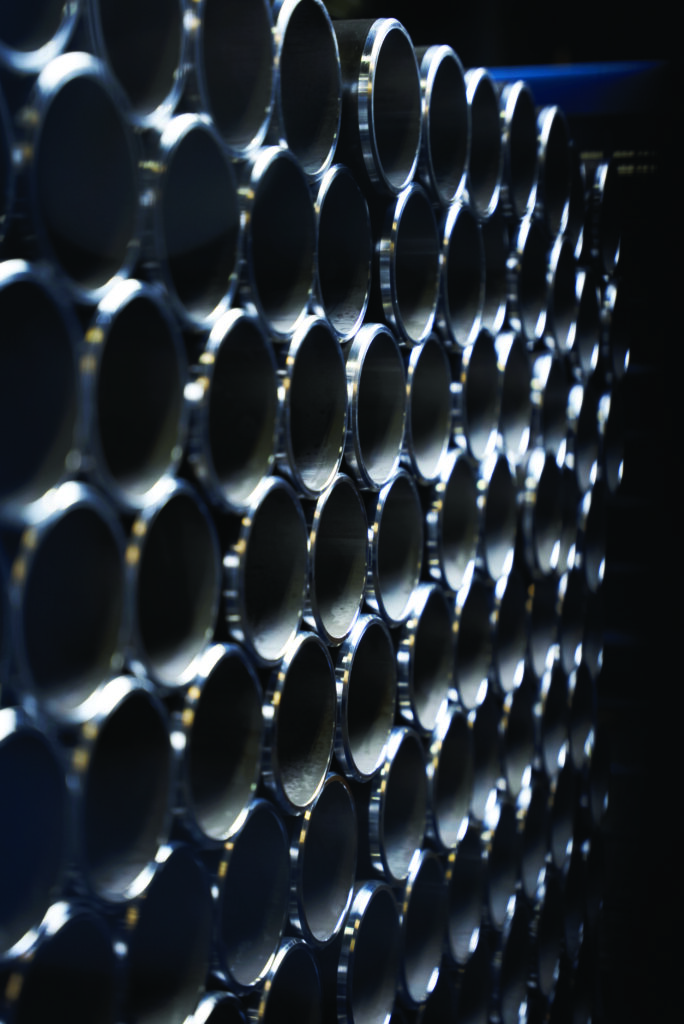 What is Next for Webco?
Attracting and retaining talent will continue to be a challenge for all organizations. As part of its ongoing effort to remain the best place to work in its communities, Webco is proud to announce a new development called The F. W. Weber Leadership Campus. "The Leadership Campus is another example of how the company continues to strive to be the best in the industry. This is more than just a building, it is a commitment to furthering our forever company that we are building for the future, so we can be true leaders for the industry," said Boyer. "The Leadership Campus is a place where ideals and ideas can come together to create innovation and inspiration. Named in honor of Webco's founder, the F.W. Weber Leadership campus is expected to be completed by 2024. The campus will house three separate functions; the Tech Center, Webco University, and the Leadership Group," Boyer explained.
"The Tech Center is an organization, and an effort, that will soon be a centralized facility. Now, the efforts of the Tech Center Team are spread out among the company's existing plants. While we will continue to do many of the same activities in the plants, the new Tech Center facility will allow Webco to enhance our focus on product, process development and industry-wide collaboration," said Kim.
"Bringing together the Tech Center and Webco University provides opportunities for collaboration that educates everyone in the company on the creation of tubing and the needs of the clients by fostering new synergies," added Boyer. "Although Webco is not currently the biggest specialty tubing manufacturer in the world, the addition of the Tech Center gives us the real chance to be the best in the industry."
It is clear that Webco believes in taking its success and reinvesting it with purpose. Rather than viewing these successes as the top of the mountain, Webco likes to view them as the bottom of another. "Mr. Weber, our founder, used to say that seeing the future first is important," recalled Boyer. "Webco is excited to have a central place for collaboration, as the technical needs in the industry continue to change and evolve. The campus will further the company's ability to be a ground-breaking resource and a top leader of the industry," he concluded.