Tubacex Group: Tailor-Made
FEATURED STORY:
Tubular Solutions
Tubacex is an integral supplier of tubular solutions, with an extremely broad product portfolio, and custom service offerings. With a worldwide presence, the company is providing both quality products, and engineered solutions, through collaboration with end users.
Stainless Steel World Americas spoke to Venkat Ramesh, Global Product Manager for Heat Exchanger Tubing, to learn more about Tubacex as a com­pany, the details of its products, and why they were made.
By Sara Mathov
Background and History
Tubacex is a global company, headquartered in Bilbao, Spain. Founded in 1963, Tubacex has expanded into a global company, with the first North American office opening in Houston, TX, in 1975. From there, the company opened several new office locations, including Canada, The Netherlands, Italy, France, Korea, Shanghai, Brazil, and more. "We have production facilities all over the world, including the U.S., Europe, and Asia," said Venkat. "One of our main product segments is stainless steel seamless heat exchanger tubes, which are produced across five locations: Salem-Pennsylvania, Durant-Oklahoma, SBER-Austria, TTP-India, and TTI-Spain." In total, Tubacex has 20 production plants, and spans across 38 countries with its service centers and sales offices.
"We have been growing both organical­ly, and inorganically, since the 1990s. Prior to that, we used to be more of a carbon steel producing company, how­ever, since the 1990s, our focus has moved to stainless steel, high Nick­el grades, and value-added services. Since then, we have made several ac­quisitions," explained Venkat. These acquisitions have contributed to the growth and expansion of Tubacex. "We manufacture over 40 different types of materials and have different divisions of the company to facilitate the diversi­ty of the company," stated Venkat.
A notable growth is a new greenfield plant, which opened in Durant, Oklahoma. "This was the latest ad­dition to the Tubacex family producing tubes for heat exchangers, hydraulics, and instrumentation, an en­tirely new plant that was created to achieve growth in the U.S. market, which we have succeeded in!"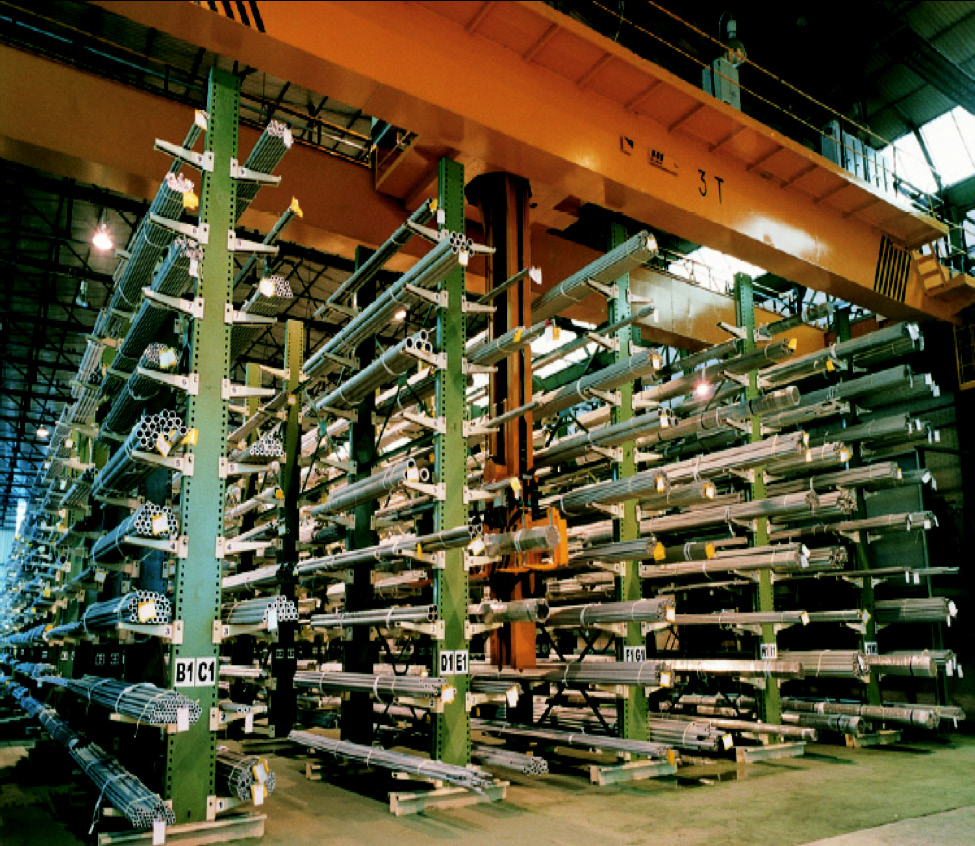 Diverse Product Offering
Tubacex offers an extensive product portfolio, in­cluding its well-known seamless stainless steel tubes. Other product segments include mechan­ical tubes, round bars, billets, and ingots, fittings and special components, stock for distribution, and Tubacoat. "Our ceramic coated tubes are a special­ized patented product to directly address fouling corrosion," said Venkat.
One of the material groups offered are special al­loyed materials, for severe corrosion. The next group is called super austenitic steels, including materials like Alloy 926. "These materials are a solution be­tween standard steel, and exotic steel. By being in between these two, the materials have good corro­sion resistance."
Then, there are duplex stainless steels. "These are wide­ly used in refineries today," continued Venkat. Another segment is high-temperature materials, to withstand extreme temperatures up to 1150 degrees Celsius.
Lastly, standard stainless steels, which are used across refineries, petrochemical, chemical, and power plants. "From the five locations where we produce stainless steel heat exchanger tubes today, we can produce lengths up to 98 feet in some plants. We have a wide range of dimensions, and capacity to de­liver quickly throughout the U.S."
Quality Services
Tubacex serves many industries and fits a wide range of applications. "Tubes supplied are used in heat exchangers such as condensers, coolers, evapo­rators, vaporisers, reboilers, and more. Industries using such heat exchangers include other industries where corro­sion can be severe like sulphuric, phos­phoric, and nitric acid industries".
Tubacex can suggest materials under various conditions based on experience and information. Tubacex also collab­orates with several technical institutes which can help analyse material failures.
Through its quality standard group, headquartered in Spain, a consistent quality is maintained across its global locations. "A lot of the steel grades we manufacture are melted in-house, at the Spain facility. This means that we start from the melting of steel, and go all the way to the final tube, which gives us full control of the product. In this way, we are an integrated steel mill." If a customer has specific requirements, even outside standard specs, the company is often able to accom­modate to these requirements.
Testing is also done in-house through its labs in all pro­duction facilities. "Our testing is completed to ensure requirement compliance, and quality assurance," said Venkat. "We do both destructive and non-destructive testing, including ultrasonic, eddy current, and mechan­ical tests. We also perform plenty of corrosion tests, which can vary for different application requirements."
Mitigating Issues in the Industry
"We are one of the leading companies providing stain­less steel seamless tubes and pipes," asserted Ven­kat. "We want to provide more value-added services and solutions to our customers. Our recent develop­ments have been expanding on these services, and adding to our product offerings, such as Tubacoat. Solutions like Tubacoat provide solutions for the in­dustry, to address issues such as fouling."
Another area of concern that the company is ad­dressing in the industry is corrosion. "We are also producing new high alloyed materials. These are for severe corrosion, and high-performance," said Ven­kat. "Alloy 59, and VDM® Alloy 699 XA, are some of those special materials, that we produced in collab­oration with end users, for extreme corrosion," said Venkat. "This helps improve the life of a tube in se­vere working conditions."
Tubacex also provides various stock and packaging options in other products like pipes and fittings from stock points across Asia, Europe and the Americas, to provide quality delivery and fast turnaround to cus­tomers. "We are open to this discussion with custom­ers, and each solution is tailor-made. In the last few years, we have moved from providing bare stainless steel tubes, to being a service and solution providing company in this industry."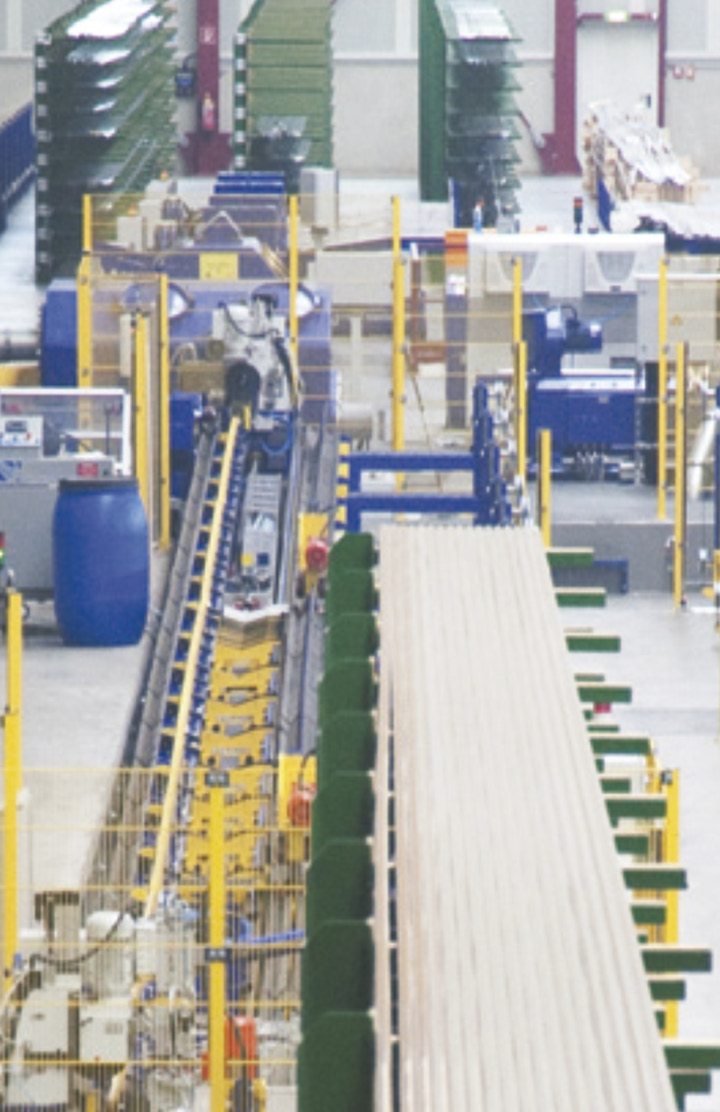 Staying Innovative – Engineered Solutions
By communicating and collaborating with different engineering companies, Tubacex is applying new ideas to accommodate future demands. The R&D department in Spain is deeply involved in discussion with stakeholders, to look at technological changes happening right now.
"We are open to talk about our customers' requirements, and their problems, so we are able to provide services and solutions, for what they need," said Venkat. "We col­laborate with customers to bring out new solutions."
Tubacex also works with multiple educational and technical institutes. By forming groups to discuss solutions with customers, Tubacex ensures that each end user receives a customized approach. "Right now, Tubacex is working closely on green hydrogen proj­ects, which is a popular trend. We are analyzing what the requirements of this industry are, and preparing well in advance, so we are ready to give a solution whenever it is required," he concluded.
"We collaborate with customers to bring out new solutions."