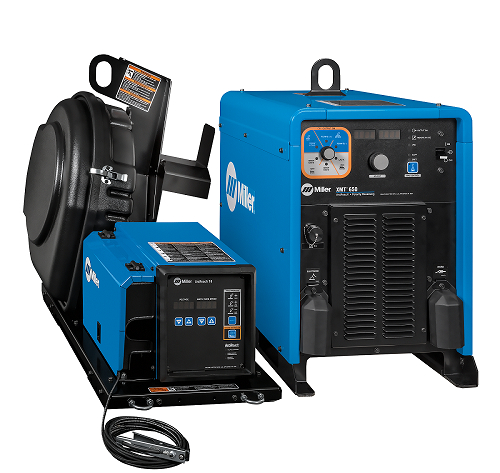 Miller Electric Mfg. LLC has released the XMT 650 ArcReach system for welding and gouging. The system includes an XMT 650 ArcReach power source and an ArcReach 16 wire feeder.
Configurations are available for field and shop applications, with remote polarity-reversing (PR) power source and non polarity-reversing power source models—both compatible with the wire feeder. The remote polarity-reversing model lets operators switch polarity at the feeder, so they can quickly change between welding and gouging without having to walk back to the power source.
Courtesy of Miller Electric.