High-Quality Products for High-Pressure Service:
FEATURED STORY:
Lemasa's Expansion Plan into the American Market
Founded in 1989 in Brazil, the Lemasa company initially specialized in rotary nozzles for high-pressure applications. However, it quickly expanded its offerings to include the manufacture of pumps and accessories for super-high and ultra-high pressure, with a specific focus on hydro jetting. As a result of its commitment to excellence, it has become the largest manufacturer of such products in the Southern Hemisphere, serving over 1,000 customers globally. Today, the company is part of the Italian group Comet S.P.A. and continues to prioritize quality and innovation in all its operations.
Stainless Steel World Americas had the pleasure of speaking to Wilson Pagano, Marketing Manager, Lemasa, regarding the company's principles, main product offering, and what it has to offer to the U.S. market.
 By Julia Imenis and Sara Mathov
Background and History
In 2017, the Italian group Comet S.P.A. acquired the Lemasa brand. Recently, in September 2021, the company opened a new manufacturing facility in the city of Indaiatuba, located in the metropolitan region of Campinas. This region is known as the 'Brazilian Silicon Valley' and is recognized as a hub of innovation and technology.
The new factory represents a signifi cant investment in the expansion of the company's manufacturing capabilities and its ongoing commitment to providing world-class products and services to its customers. "Today, Lemasa holds a dominant position in the Brazilian market, with a market share of over 60% in pumps and accessories for hydro jetting," said Pagano.
Lemasa presently holds a prominent position as leader in hydro jetting in the main Latin American market, however, the company aims to replicate its success in the American market, aspiring to be one of the most competitive players. With the support of the Comet Group already at its disposal, the current endeavor of Lemasa is to establish strong partnerships in the U.S. to further expand the business.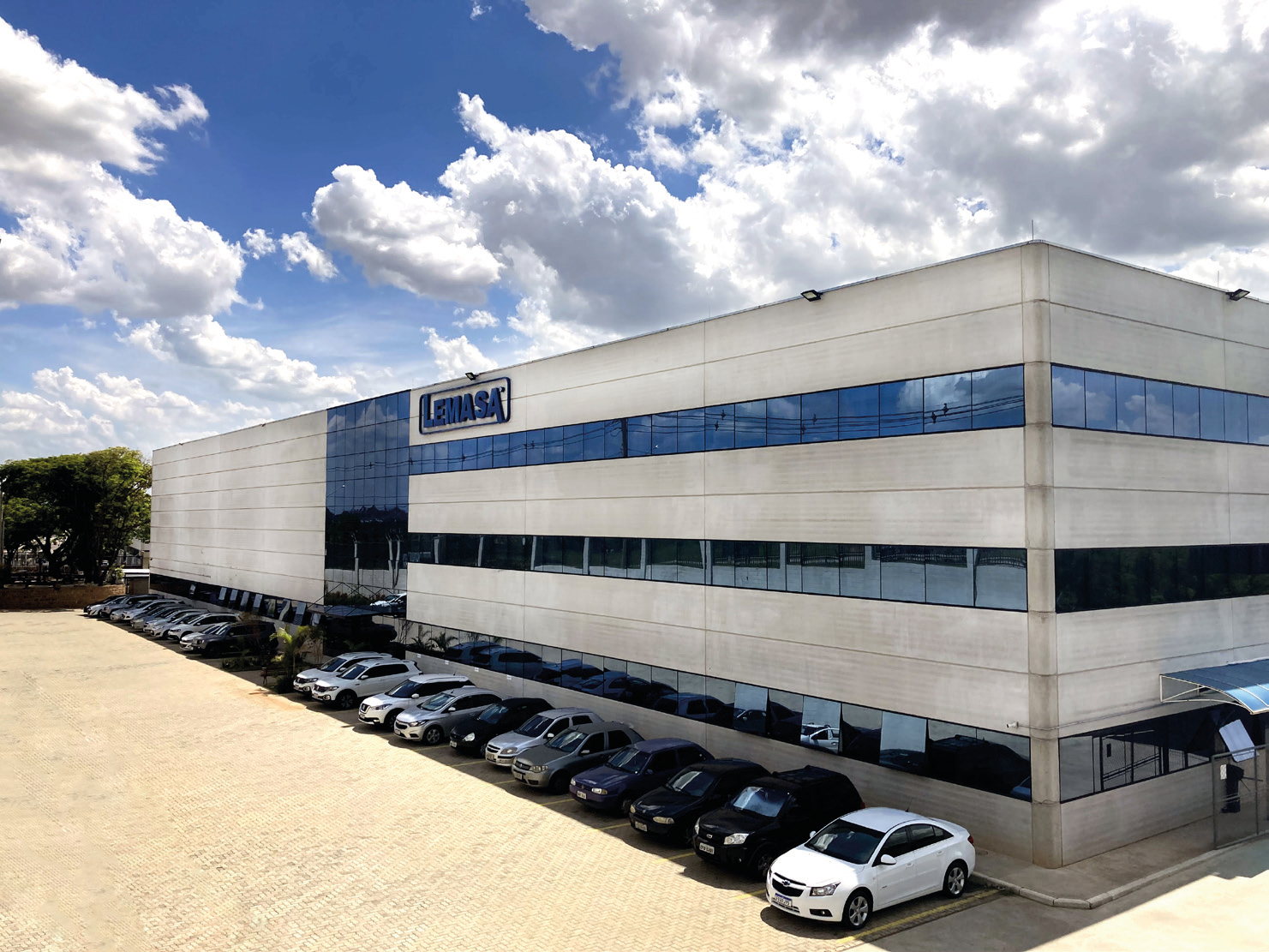 Company Mission
"The focus of Lemasa right now is to enter the American market the right way. Our value proposition to the customers and partners in the U.S. is to combine technological differentiation, robustness, and quality with the best cost-benefit ratio in the market." To achieve this objective, the company adheres a to customer-driven strategy to deliver innovation, quality, safety and satisfaction in its products and services.
"Our mission is to become a global reference in high-pressure hydro jetting, providing personalized service to our customers, ensuring a complete under- standing of their needs and delivering the best value proposition," said Pagano.
Lemasa retains its dominant position in Brazil by prioritizing the requirements of its customers through a customer-centric approach, and its long-established reputation in the market, which forms a sense of confidence among clients. Moreover, Lemasa invests in fostering customer relationships, "No matter the customer, we have a program of constant visits to understand their needs and ensure that the product is operating as they want," said Pagano. Lemasa also has a vast post-sales infrastructure in Brazil that offers prompt and efficient technical and commercial support to their customers.
Lemasa is also progressively advancing its digital communication strategy and heightening its visibility across a broad spectrum of sectors. "We have a very strong digital strategy in Brazil, and I think it would be beneficial for us to explore it. Lemasa's digital presence in Brazil is crucial as it is considered a reference in the market, which leads us to be a strong point of contact for customers."
"We participate in many fairs in Latin America, and are expanding our participation in the U.S. as well. When customers visit Lemasa's stand, they feel very comfortable. This strengthens our relationship, and it is something that Lemasa does very well, starting at the customer level," explained Pagano.
Product Portfolio
Lemasa prides itself on an extensive product portfolio made up of special rotary nozzles for hydro jetting at pressures up to 40,000 psi, hydro jetting pumps, hoses, accessories, special, and automat- ed devices. The company offers high and ultra-high-pressure hydro jetting solutions for a range of applications, including surface preparation, heat exchanger cleaning, pipe cleaning and unclogging, hydro demolition, tank cleaning, deburring, and rubber removal. These solutions cater to a variety of sectors, such as oil & gas, sugar and alcohol, naval, construction, mining, and more.
In addition, Lemasa provides a comprehensive range of services in Brazil, including maintenance, technical assistance, training, and certifications for the use of hydro jet technology. "In order for our future U.S. customers to have the best experience with Lemasa, our initial focus in the introduction to the U.S. market will be on accessories and specialty devices, such as T-Line Rotating Nozzles, Scimitar nozzles, Multijet, and Lizard Jet. Our high-pressure pumps are a second step of the U.S. market introduction, after the consolidation of our distribution channels, dealers, and technical service there."
"The LizardJet is high-performance equipment specifically designed for surface preparation, and one of the most significant advantages of this device is that it climbs the wall without the need for the operator to be hanging, making it highly sought after," said Pagano. "It is mounted by powerful magnets located on three wheels that provide anchorage on ferrous plates in any position, including upside down or vertical. The alternative arm system allows for efficient cleaning of the surface in front of the device, thereby enabling the removal of barnacles and shellfish from vessels and complete painting of the shore."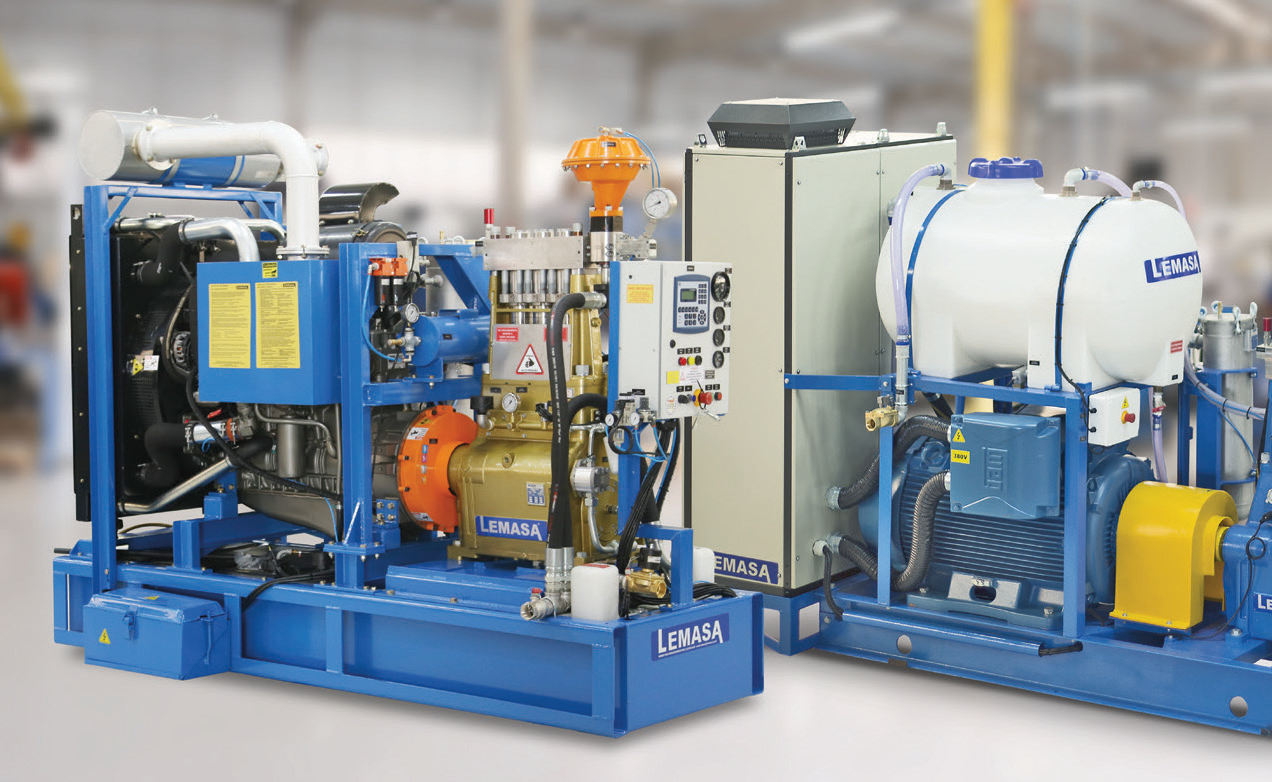 Its smart, lightweight, and compact construction makes it possible to access areas that would otherwise be difficult to reach. The drive commands for the device may be either pneumatic or electric, and it may be operated by a wired or wireless remote control. It is equipped with safety features, such as the capability to 'lock-falls' (a type of rocker mechanism) that enables all movements while preventing falls in case the system detaches from the surface.
The Scimitar rotary nozzle is a highly efficient and durable rotary tool that features advanced rotation control. "It is specifically designed to cater to surface treatment services in manual, pistol, or automated operations that require highly efficient hydro jetting. The special Scimitar nozzle is focused on the oil & gas industry for dirt removal and is capable of being used underwater," added Pagano.
The MultiJet system is a highly adaptable solution for preparing multiple types of surfaces, both for floors and sides. It is equipped with dual triggers, enabling the user to promptly release water pressure and flow through the power box valve.
The rotary nozzles of the T and B lines are ideal for internal cleaning of pipes. "The T nozzles are used for lateral cleaning of encrusted pipes and the nozzles of the B line for lateral and frontal cleaning of obstructed pipes."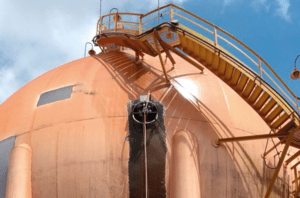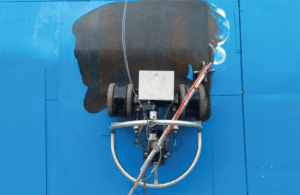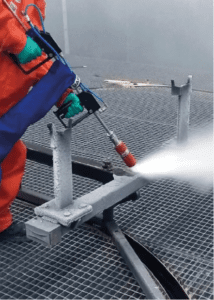 Current Advancements
"At this moment, Lemasa is serving dozens of international clients, and the company's annual revenue already includes around 20% of sales revenue from outside of Brazil," said Pagano. Regarding the Ameri- can market, Lemasa is approaching this venture with meticulousness, investing in finding suitable partners for product distribution and technical support, studying the market, and making consultations to ensure a differentiated strategy for their entry into the market that surpasses expectations.
"We believe that Lemasa will add a viable, innovative, highly competitive and technologically advanced otion that is aligned with the needs of the market that has been limited for hydro jetting and pumping at super high and ultra-high pressures," said Pagano.
Lemasa's goal is to enter this market because they are confident in their ability to provide immediate solutions to chronic issues faced by clients mainly in the oil & gas and offshore industries. "We have been studying the U.S. market for some time, and we chose to invest in the U.S. market because we believe in their economic and technological potential. We know the American market is a great opportunity for Lemasa and the Comet Group to grow internationally and we want to do this in a professional manner because we respect the American market," said Pagano. "We have a lot of respect for their dedication, demands, technology, and the level of qualification of the customers."
"We believe that Lemasa will add a viable, innovative, highly competitive and technologically advanced option that is aligned with the needs of the market that has been limited for hydro jetting and pumping at super high and ultra-high pressures"
Quality Guaranteed
"We have a large structure of quality department and technical assistance. Every occurrence in the market is analyzed by our management in quality level meetings, so we are always improving the product," said Pagano. "Lemasa's experience combined with the engineers we work with guarantee that our products are of superior quality."
Lemasa boasts an extensive experience of nearly 35 years in the hydro jetting market, focused on developing innovative technologies and solutions for the industry. The company has established itself as a vital partner in the oil & gas market in Brazil, which is the 8th largest oil producer worldwide and the 4th largest in offshore exploration.
The hydro jet pump manufactured by Lemasa is an indispensable product for the sugarcane mills and alcohol distilleries in Brazil. The evaporators used in these plants require weekly cleaning, making the hydro jet pump a crucial component that must remain in optimal working condition always.
Forward Look
"New products are the foundation for sustaining the growth of any company, and it is no different with Lemasa," said Pagano. The company has established an innovation committee that is fully dedicated to ensuring a continuous stream of new and innovative solutions for the market. Furthermore, Lemasa has formed a partnership with UFRJ, one of Brazil's foremost universities, recognized globally for its numerous technological breakthroughs, particularly in the oil & gas sector. "We recently inaugurated the Precision Test Center in Brazil, an area for testing and developing new solutions, which will be essential for our future strategy in the U.S.," said Pagano.
Lemasa is on the cusp of commemorating its 35-year legacy and are sure that the next 35 years will include a triumph in the American market, technological and digital innovation, and an even closer association be- tween distributors and customers. By concentrating its approach on these fundamental pillars, Lemasa is confident that no matter what the future brings, it will always remain at the forefront of the global hydro jetting industry. "I believe the company can overcome any geographic, product, or technological impediments to provide our customers with cutting-edge solutions for high and ultra-high pressure," concluded Pagano.