Stainless Steel World Americas had the opportunity to sit down with Patel to talk about his background in engineering, the difficulty that supply lead times can impose, and the hopes he has for bridging the industry's knowledge gap.
By Brittani Schroeder and Catarina Muia


When Vaibhav Patel graduated from Gujarat University in 2005 as a mechanical engineer, he was unaware of the various industries that he could work in. "When you are studying to be an engineer in India, they only teach you the engineering courses. We did not learn about the stress analysis of piping, or how to design a pump, or about the oil and gas industry, etc.," explains Patel. "When I came across various types of jobs after graduation, I had no idea what I was going to choose. I saw a posting for a piping engineer, and I did not even know what that job would entail, so for a period after I graduated, I was still studying." After spending a considerable amount of time researching industrial sectors and engineering positions, he uncovered a 'world of possibilities', and reached out to companies in search of a job.
"When I reached out to Linde Engineering, I was lucky to find they were hiring people to become trainees at their company, straight out of university. The training program lasted for one year, and it featured rigorous training where we learned how to use all the proper software," says Patel. There was a mix of engineers in this training program – mechanical engineers, chemical engineers, civil engineers, electrical & instrument engineers, etc. – so there was a lot of information for each person to absorb. "I felt like I was progressing quite well through the training program, and I found my niche in pipe stress analysis. I told my boss that I would only continue in that area, or I would find it elsewhere. Thankfully, after only a few months, I was removed from the training program and hired on as a full Piping Stress Engineer for Linde." After almost six years of working for Linde Engineering in India, Patel moved to the United States to work for Linde's North American operations. In 2019, he joined Hargrove Engineers + Constructors as a Piping Engineering Leader.
 
Life as a Piping Stress Engineer

When Vaibhav Patel arrives at work, he goes through a series of department and project meetings with his team. "When we have multiple projects on the go, it can be challenging as the team leader to keep things organized. I have to watch each project's progress, the quality check schedule, and more," relays Patel. "When we are in between projects, or working on a single project at a time, it is much simpler and easily handled. We can also fit in more trainings at that time."
Patel finds joy in his work because of the problem-solving aspects. "When I am doing the piping stress analysis, I never know whether the system I am working on is okay or not okay, whether it is up to code or not, and whether or not it will fail. The fun is making it work and finding out which modifications are needed to ensure there will not be a failure. I like solving problems and seeing the outcome," explains Patel. 
The greatest challenge for Patel is a project's schedule. "In the project life cycle, everything moves forward step by step, but things might not go as planned because either the engineers are behind in the piping and instrumentation diagram (P&ID) development, we have late input from the vendors, or the piping isometrics are late. At one point or another, all that pressure and schedule discrepancies are dumped on piping stress analysis," Patel says. "Everyone asks you 'where is the piping stress report?' without giving the proper time to complete the report." If the team has three or four projects on the go simultaneously, everything comes in the same month and the team can become overwhelmed. "We know it is going to happen, but there is nothing we can do to change that. The workflow spikes and settles down, and it is just something we have to deal with."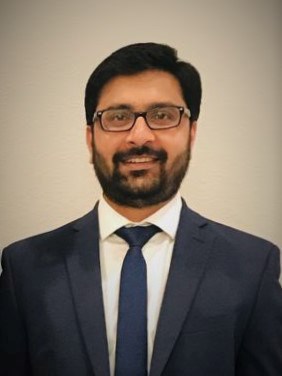 Obtaining stainless steels and exotic alloys can take a long time due to supply lead times from the mills or the suppliers. "We have to be very careful when we are dealing with exotic materials because they need to be ordered well in advance to ensure the project stays on schedule. This also goes for specialty valves if one fails," explains Patel.
Delivery time is the greatest factor, as it determines whether or not an operator will repair or replace a component, for example, a valve. "If a valve is damaged and you have to decide to repair or replace, you need to look at the supply lead time before making that choice. The lead time varies greatly depending on the materials used in the valve. Sometimes valves can take several months to be delivered, and so the operator needs to decide if it is fixable or not," says Patel. If they decide to repair rather than replace, the company will bring someone in to repair it quickly, while paying top dollar for their services. In the end, it is still less expensive than waiting several months, but the valve has already been damaged, so it could happen again. "In the meantime, while we are using the repaired valve, a new valve can be ordered so that we can reduce the downtime."
Properly selecting valves

Patel would not describe himself as a valve expert, but he has worked with many valves throughout his career. "I have experience selecting valves, knowing what type of valve will work best in a particular service," says Patel. "I appreciate valve engineers and those who specialize in that area because valves can be quite intricate." Patel's main experience with valves includes gate valves, check valves, globe valves, and ball valves.
Early in his career, Patel realized the importance of correctly sizing check valves. "If the check valve is incorrectly sized, it can later cause pressure loss that could be potentially problematic. If the process engineers calculate something and then you choose a different valve, that could ultimately mess up the process condition," explains Patel. "If you select something wrong by mistake, it could erode or corrode quickly. You can also risk experiencing a malfunction with high temperatures because it does not fit with the inside condition. Therefore, you must be really careful and precise when selecting valves types and their trims." 
Patel has noticed both similarities and differences between his work in India versus his work in the U.S.A. "When I moved to America, I was happy to know that I would be working within the same standards and codes, because the American Standards are typically used around the globe – with a few exceptions, of course," says Patel.
The differences he noticed most were the working environments. "In India, thousands of people work within a company and can execute multi-billion-dollar projects, which is a challenge in the U.S. because of the cost. If an American company has a billion-dollar job to do, they will need a few hundred skilled engineers, and it could be a challenge to retain them. This means that most of the work goes overseas," relays Patel.
When Patel joined Linde Engineering in India in 2006, he was the 103rd engineer on the team. In 2019, the company had 2,200 engineers in the India office. The workforce is growing in India because of how many projects are sent overseas. He continues, "If we keep sending work overseas, the engineers here in America will start slowly losing the skills they have learned over the years. It makes me wonder what the industry will look like in two to three decades' time."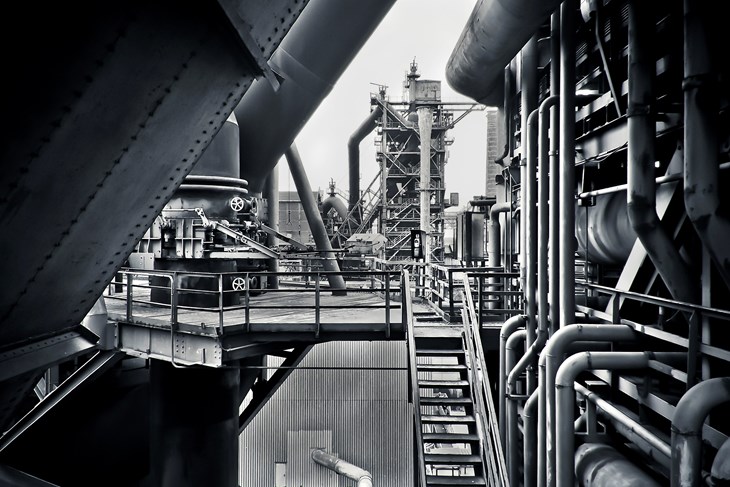 Bridging the knowledge gap

When Patel was studying and training in India, he had coaches and mentors to help him through his first years as an engineer in piping stress analysis. "These mentors would train us for a good two to three years, and we learned a lot from them in that time. However, when I came to the U.S.A., I found that this model was somewhat lacking," explains Patel. When Patel joined the North American operations of Linde Engineering, he saw engineers being hired straight out of university for full time positions and being left alone to do their work. He continues, "They have some training programs here in the U.S.A., but not as many as I would have thought. Forty years of experience cannot be transmitted to new engineers over a three day course or training."
Every challenge will have a different solution, and Patel believes that new engineers need to deal with these challenges on a case-by-case basis with the help of an experienced engineer. "I think the younger engineers need to capture the knowledge that the industry has before knowledgeable people start to exit," explains Patel. "Over the last 15 years I have learned many things, but I learn more every day with every new situation. I hope to pass on all of this information I have gained to younger engineers in the future."
*Opinions shared here are Patel's own opinions and do not reflect any previous or current employers.