Maruichi Stainless Tube: dedication to quality products
FEATURED STORY
Maruichi Stainless Tube is a leading provider of high-quality seamless stainless steel pipes and tubes. The company produces high-growth products, such as semiconductor bright annealed pipes and precision bright annealed tubes, for direct injection automotive engines. Just over a year ago, the company underwent a name change from Kobelco
Steel Tube Co., Ltd. and started their journey as Maruichi Stainless Tube Co., Ltd.
Stainless Steel World Americas had the opportunity to learn about Maruichi's transition to the new company name and identity, the structural changes they have implemented, their new austenitic stainless steel developed for high pressure fuel injection pipes, and what lies ahead for Mariuchi.
By Editorial Team.
The decision to change the company name to Maruichi Stainless Tube was implemented to strengthen the global production and sales network of the company while enhancing collaboration in manufacturing technology and further cultivating growth opportunities. The new corporate name clearly identifies the company's affiliation with the Maruichi Steel Tube Group and their continued commitment to manufacturing seamless stainless steel pipes and tubes within the Group.
Maruichi has produced seamless stainless steel pipes and tubes fabricated through the hot extrusion process for over 60 years. With the support of their domestic and international customers, Maruichi has continuously provided new and high-quality products, evolving to meet the needs of each era.
The corporate name change will also be the beginning of a new era for the company through transformative renovation. Maruichi will be steadfast in responding to the growing demand for seamless stainless steel pipes and tubes, evolving from the shift towards a low-carbon society in the resource-energy industry, and the expansion of the semiconductor industry.
A new corporate structure
Several months after the transition from Kobelco to Maruichi, the company started pursuing a new corporate structure. The company is responding to an increased demand for seamless stainless steel tubing, precision tubing (BA tubing), and more. They are continuing to obtain their source blooms from Kobe Steel and collaborating to develop new products, all while taking advantage of Maruichi Steel Tube's intelligent production system, sales, and distribution network. The company is very selective about where they purchase the large quantities of stainless steel used to manufacture their products, so Maruichi approached Kobe Steel and formed an agreement for a continuous supply. Their specialized Development Department and the Technical Development Group of Kobe Steel have also joined forces and made an agreement to pursue new technological developments.
The strong demand for precision tubing for fuel injection lines is driving ahead developments to meet the needs of auto manufacturers. Although Maruichi is separate from the Kobelco Group, they have decided to accept the new parent company with the awareness that they will continue being competitors, as before. In the months since the change, Maruichi has started initiatives to deepen their ties. For example, executives and department heads from Maruichi Steel Tube – including Mr. Hiroyuki Suzuki, Chairman Representative Director & CEO of Maruichi Steel Tube Ltd. and Executive Chairman of Maruichi Stainless Tube Co., Ltd., have visited to conduct factory inspections. Maruichi wants to join forces and move forward together.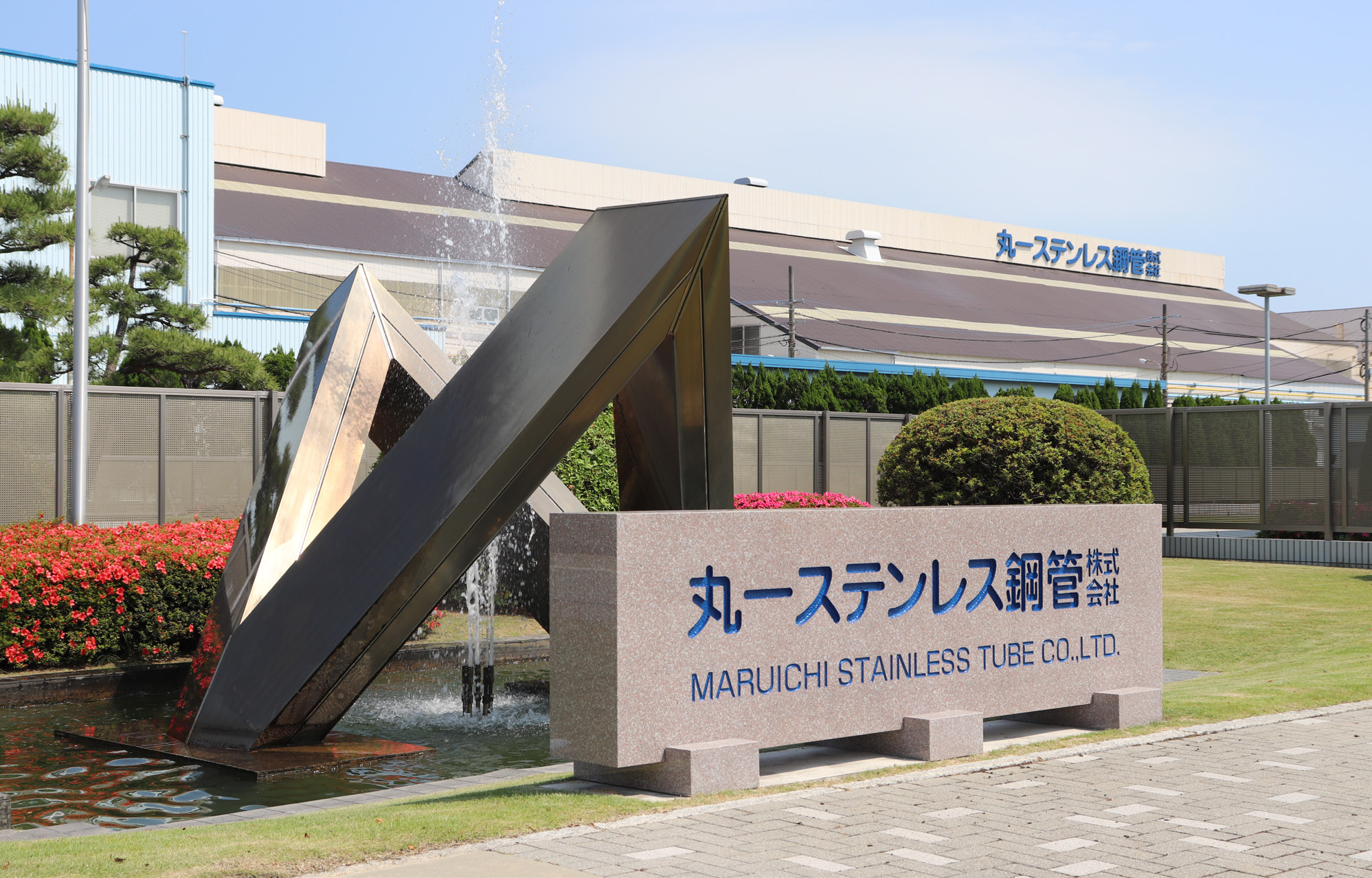 Structural changes and optimization
Maruichi's plant located in Shimonoseki, Japan, produces 1,600 to 1,700Mt (Megaton) of stainless steel tubing, including precision tubing per month. The company handles relatively niche products in the market, and that enables them to sell them as high-quality, value-added products. They expanded the company facilities two years ago. During 2020 when the demand for stainless steel tubing was in a bit of a decline, Maruichi switched a lot of their spare personnel to BA tubing production to ensure production capacity. their production capacity. Large-diameter production is continuing for the company's 8-inch diameter range.
A post-Kobelco era
During the company's Kobelco era, the focus was on bolstering their BA precision tubing factory to maximize earnings. The investment side of that initiative, including the expansion of their precision tubing production lines, is almost complete.
It is believed that Kobe Steel, by nature, focused on sales of distinctive products instead of general mass-produced, general-market items. Maruichi has pursued niche demand throughout the Kobe Special Tube (1996) and Kobelco Steel Tube (2016) eras. Even though they have changed their name to Maruichi Stainless Steel Tube, the company continues to adapt themselves to a changing market, pursuing niche demand, and supplying value-added products. Given the Maruichi Steel Tube Group's strong financial foundation, the company wants to plan technological improvements and facility upgrades to improve their performance.
Maruichi Stainless & Maruichi Steel
Maruichi Stainless Tube works very closely with their 'sister' company, Maruichi Steel Tube, and is keen to develop this relationship further. Both companies have great synergy as both are steel pipe makers, even though there is a difference of welded steel pipes versus seamless steel pipes.
While the two companies' products and main business areas do not overlap, the automotive market is their common denominator. For example, at the overseas locations, there is the potential to supply both Maruichi Steel Tube and Maruichi Stainless Tube products. They will contribute to increasing the connectivity of the group management with products in certain sectors; for example, Maruichi Steel Tube had not been active in the semiconductor market, until now.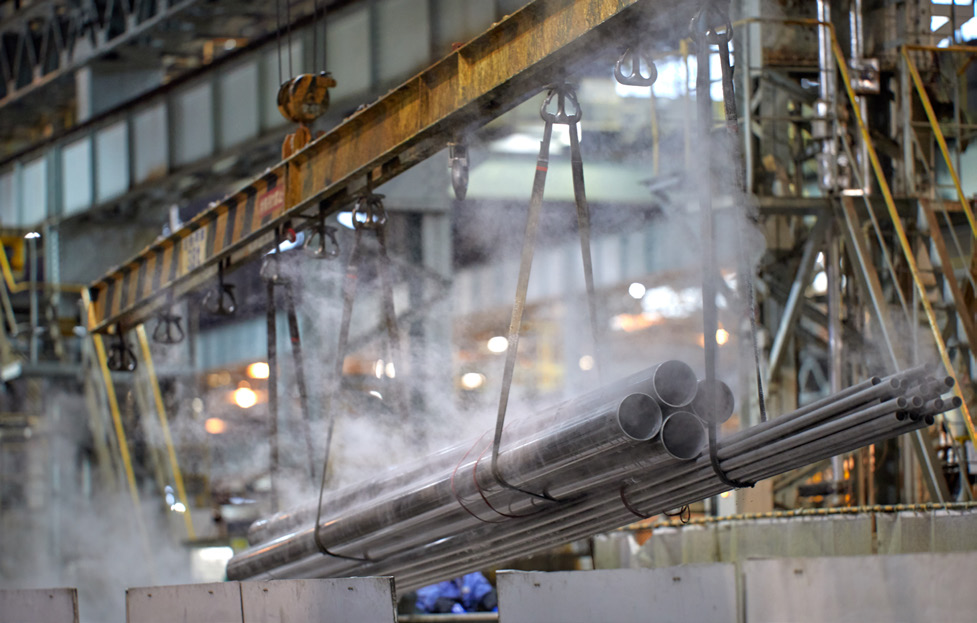 Semiconductor and automotive markets
Maruichi has seen that there is currently a robust demand for precision tubing for gas piping at semi-conductor factories. The company produces primarily for the U.S.A., South Korea, and China, against the backdrop of the launch of 5G services and the continuing construction of semiconductor factories.
In the automotive field, hybrid technology is proliferating and the installation rate of hybrid GDI engines, which feature GDI engine technology, is increasing. Demand for fuel injection lines for these engines is, therefore, expected to increase as well in the future. Maruichi is producing not only for the Japanese market but also with an eye to the U.S. and China, and orders are increasing year-on-year. Last year, the coronavirus hit hard, but as the situation normalized, the company has seen demand return to normal.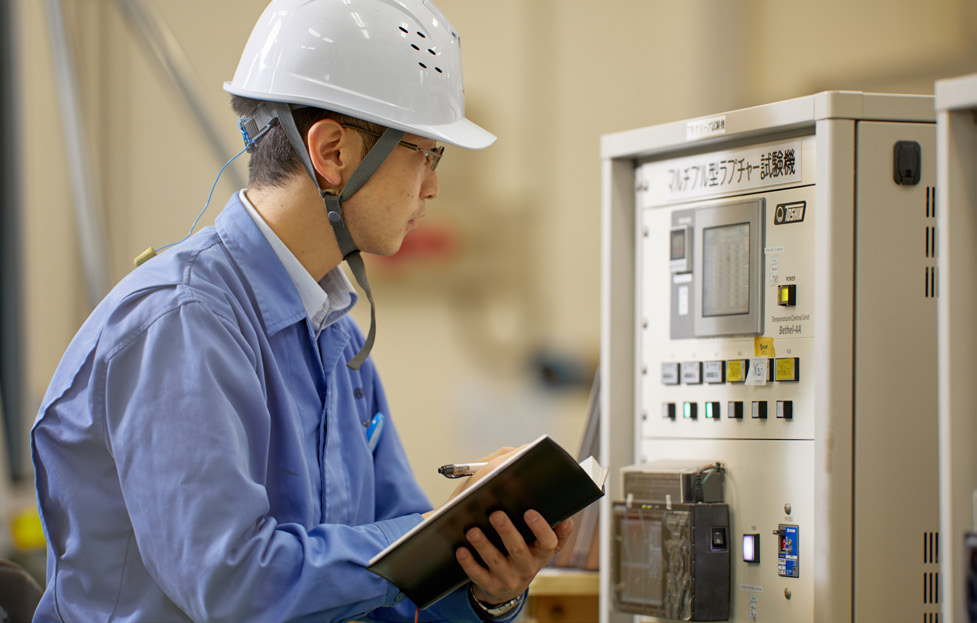 The new KRSA-A31
One of Maruichi's latest developments is a new austenitic stainless steel called KRSA-A31. This material was developed for high pressure fuel injection pipes to handle high injection pressure in gasoline cars. Although there is an increasing global movement to popularize environmentally friendly EV and FCW cars, this transition will take many years; therefore, pursuing fuel efficiency improvements for gasoline cars is still of the utmost importance.
One of the techniques used in the industry to improve fuel efficiency is gasoline direct injection (GDI). GDI is a process that can create energy with high efficiency by reaching a high compression ratio; this is done by directly injecting gasoline into the combustion chamber at high pressures via a fuel pipe.
Since fuel injection pipes supply gasoline repeatedly to injectors at dozens of MPa, they need a high level of pressure resistance. Corrosion resistance is also necessary to combat the impurities in the gasoline and chloride ions in coastal areas. Additionally, dimensional stability during the brazing heat treatment is required because peripheral parts are attached to fuel injection pipes by brazing. Even higher pressure resistance is necessary for fuel injection pipes that are used in higher pressure GDI systems.
The alloy design concept for KRSA-A31 was based on SUS304N2, which is mainly used for high strength members, such as bolts and nuts. KRSA-A31 was able to achieve both dimensional stability during the brazing heat treatment process and high strength due to its chemical composition optimization and advanced processing.
After simulating the brazing heat treatment at 1100℃, KRSA-A31 was able to maintain its high strength, while0.2% proof stress of SUS304N2 dropped. These results demonstrate that fuel injection pipes constructed of KRSA-A31 have high pressure resistance.
While studying the dimensional stability during the simulated brazing heat treatment of KRSA-A31, it could be seen that although duplex stainless steel deformed at high temperatures, KRSA-A31 had only a small degree of deformation and could offer excellent shape stability.
Corrosion resistance is also an important property necessary for fuel injection pipes. KRSA-A31 indicated higher pitting corrosion resistance potential in chlorinated environments. This is the effect of nitrogen addition. This proves KRSA-A31 is a material that offers excellent strength, corrosion resistance, and dimensional stability after the brazing heat treatment.
After simulating the brazing heat treatment at 1100℃, KRSA-A31 was able to maintain its high strength, while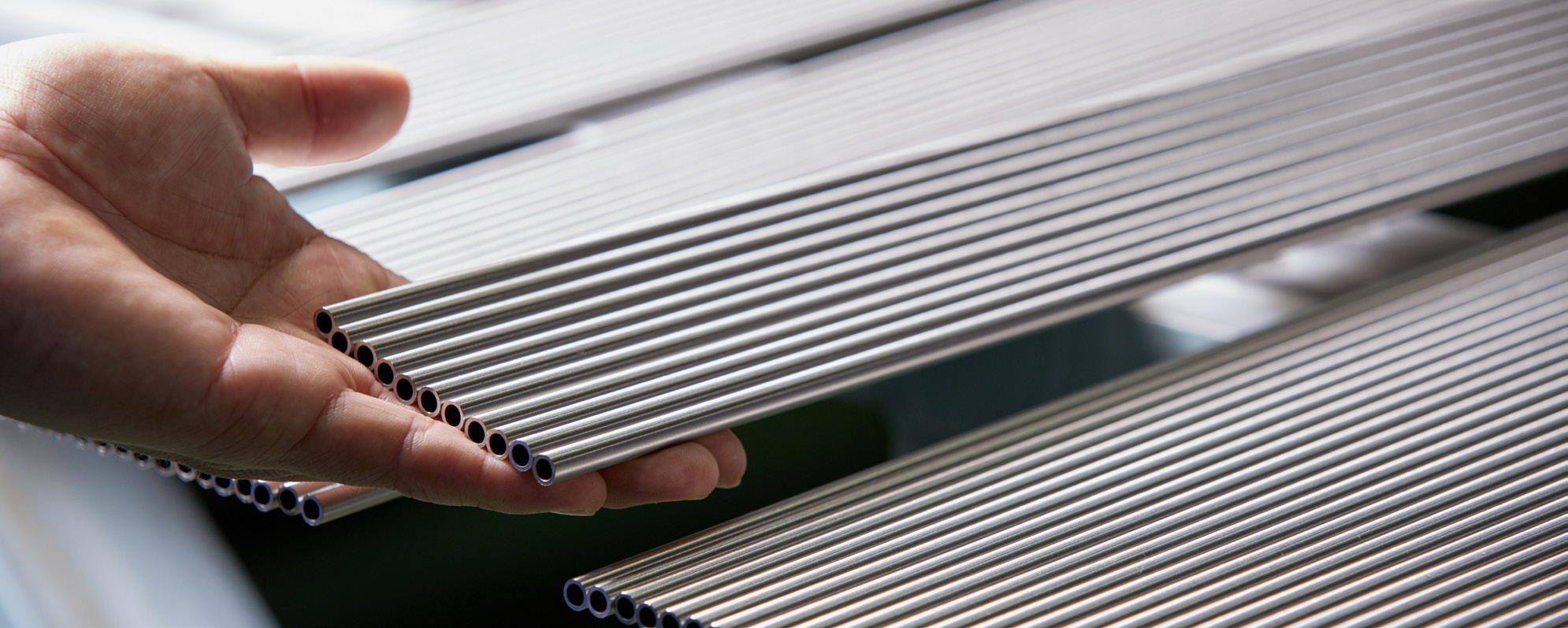 Looking to the future of Maruichi Stainless Tube
Maruichi Stainless Tube Co., Ltd. has built a relationship of trust in a range of industries across the globe through many years of transactions, and ensuring their existence as an indispensable mill for their customers. As one of the top suppliers of seamless steel pipes, Maruichi has many plans to keep providing the best products and innovations.
Maruichi plans to develop a product line up that captures the domestic demand seen in the U.S.A., and to establish a flexible production system that can respond to changes in the market.
The company is actively considering new capital investment and expanding their production capacity. Maruichi is also committed to grasping the trend of decarbonization and developing their offerings in new demanding fields, such as hydrogen.
In the United States, which is one of the company's major markets, Maruichi will continue to carry out promotion and marketing activities for the new company name while updating AML (approved manufacturer lists) to promote the penetration of "Maruichi Stainless Tube" in the market, after changing their name to Maruichi Stainless Tube in 2020.