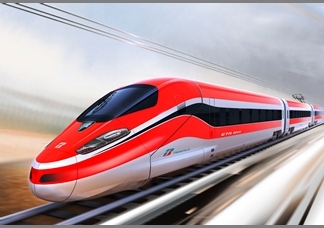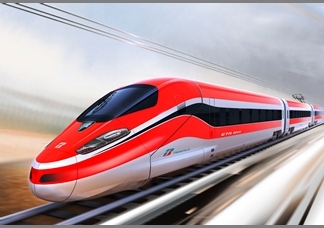 Italian rail operator Trenitalia unveiled a full scale mock-up of the Frecciarossa 1000 – a high speed, high-passenger-capacity, energy-efficient train, which is currently being built by Bombardier Transportation and its consortium partner AnsaldoBreda. The Frecciarossa 1000 is the newest member of Bombardier's ZEFIRO family of high speed trains, known as the V300ZEFIRO model.
The unveiling took place in Rimini, Italy on August 19, and was attended by the Prime Minister of Italy, Mario Monti, along with Mauro Moretti, Managing Director of Italian Railways, Maurizio Manfellotto, Managing Director of AnsaldoBreda, and Roberto Tazzioli, Chief Country Representative of Bombardier Transportation in Italy.
"In addition to its beautiful design, our new train is a game changer in the rail industry," Tazzioli said in a press release.
In September 2010 Bombardier and AnsaldoBreda won an order to deliver 50 trains. The first units are already in production and track tests will take place at the end of 2012.