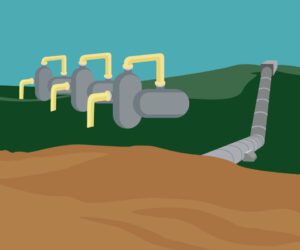 Arsenal Capital Partners ("Arsenal"), a private equity firm that specializes in investments in industrial growth companies, announced that its global industrial coatings platform, Seal For Life Industries ("Seal For Life"), has acquired Mascoat Ltd. ("Mascoat") and Verdia, Inc. ("Verdia"), both privately owned specialty industrial coatings companies.
Mascoat, based out of Houston, TX, has been a leading manufacturer of thermal insulation coatings, anti-condensation, and sound damping coatings since 1995.  The company serves a wide variety of industries with its coatings such as industrial, marine, commercial, and automotive applications.  Mascoat has helped to develop new ways to solve corrosion under insulation with its insulation coatings and pioneered the use of its sound damping and anti-condensation coatings to the commercial and yacht sectors.  The company has locations in The Netherlands and China, in addition to its base in Houston.
Verdia is a leading polymer flooring manufacturer in the United States with deep expertise in polyurethane concrete flooring systems and offers a complete line of epoxies, polyurethane, and polyaspartics formulations. Inc. Magazine recognized Verdia as one of the Fastest Growing Companies in America for 2019.  Verdia has been awarded USDA certification for its bio-based polyurethane floor coating produced from renewable and sustainable polymer sources.  Verdia provides superior products, unparalleled customer service, and industry-leading technical support and focuses on providing long-lasting and environmentally conscious polymer solutions.  The company is based in Conroe, TX.
Courtesy of Arsenal Capital Partners.