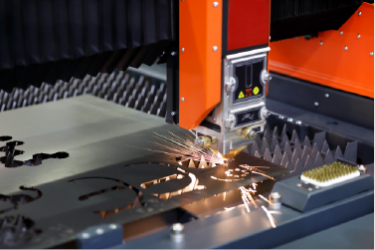 North American Stainless (NAS), the largest fully-integrated stainless steel producer in the United States, will proceed with a $244 million expansion to its Ghent, Kentucky facility in Carroll County. The expansion will boost NAS' total capacity by 200,000 tons annually—a 20% growth—meeting customers' increasing demand for top-of-the-line stainless products. This expansion adds 70 new jobs to a plant, which already boasts nearly 1,600 employees and 500 on-site service providers.
The new expansion will grow NAS' 4.4 million-square-foot facility in Carroll County. NAS offers a full range of stainless flat and long products with competitive delivery times. Since all of NAS' production lines are located onsite at its 1,600-acre headquarters, it is able to avoid supply chain and other delays that are common among competitors.
Courtesy of North American Stainless (NAS).