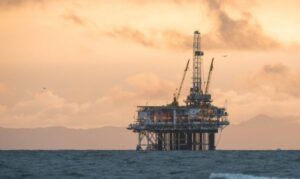 New Castle Stainless Plate, LLC announces three changes to its commercial team. Tony Palermo will be promoted to Vice President Commercial effective January 1, 2022. Palermo replaces Frank Alvin who is retiring effective December 31, 2021. In addition, Thomas Puetzhofen joined the company on October 20, 2021 as Regional Sales Manager responsible for commercial activities in the Southeast and Midwest USA.
"New Castle Stainless Plate has a stellar reputation as being the 'best company to do business with' in the stainless segment. This reputation was solidified under Frank Alvin's leadership. Tony Palermo and Tom Puetzhofen are equally capable and committed to serving our customers," commented, Michael Stateczny, President of New Castle Stainless Plate, LLC.
Palermo joined New Castle Stainless Plate in November of 2017 as Regional Manager East and Mid-West. He earned a BS in Metallurgy at Carnegie-Mellon University, an MS in Metallurgy at the University of Notre Dame, and an MBA from the University of Pittsburgh. Palermo leads NCSP's market development efforts and is a member of the Materials Technology Institute. His 32-year career includes various leadership roles in sales, quality control, operations, R&D, and management in the steel and industrial gases industries. Palermo will continue to work from Middletown, NJ.
Puetzhofen's family has been in the steel industry for three generations. His stainless steel sales career started 14 years ago at ThyssenKrupp Stainless in Krefeld Germany. In 2010 Puetzhofen transferred to Chicago as an Outside Sales Representative for ThyssenKrupp/Inoxum, which later merged with Outokumpu Stainless. In 2015 he was named Sales Manager for Outokumpu Stainless Pipe (now Primus Pipe & Tube). Puetzhofen will continue to work from Jacksonville, FL.
Scott Draudt will continue in his vital role managing commercial activities in the Southwest and Western USA reporting to Palermo. Draudt has been with New Castle Stainless Plate and its predecessor companies for more than 33 years. He is in The Woodlands, TX.
Courtesy of New Castle Stainless Plate.