I am honored to be the Chairman for Heat Exchanger World Americas Conference & Expo 2022. I look forward to this stellar event where attendees can enjoy the networking opportunities, technical demonstrations, and learn of the latest innovations in heat transfer equipment. This event will once again serve as a stage for new technologies, ways of thinking, and cost-saving initiatives recently developed in this diverse industry. My involvement in the Heat Exchanger World Conference & Expo Americas 2022 has already been incredibly rewarding.
Throughout my career, I have led the charge in making sure industry professionals are knowledgeable and aware of bolting guidelines and best practices. As Chair of ASME PCC-1, I am leading the push to create and implement standards for bolted flange joint assemblies. During my career I have been able to assist OEMs, end users, and the industry in providing the training necessary to understand bolting in relation to heat exchangers and other industrial systems. Training and education is the best way to ensure that your heat transfer equipment reaches peak performance – knowledge and understanding of the equipment is vital to extending the life of your assets, troubleshooting issues and improving processes.
Whether it be savings on heat exchanger costs, reliability improvements, maintenance, or networking opportunities that brought you to Heat Exchanger World, I am confident that there is something for every professional from hands on demonstrations, technical presentations, panel discussions and more. I look forward to seeing you all there!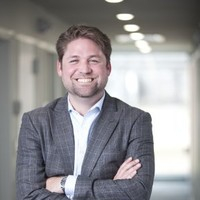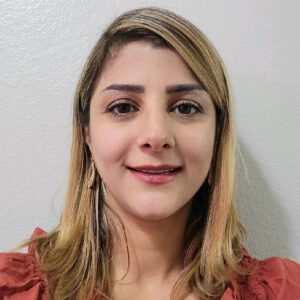 I am looking forward to being the Vice Chairman of the Heat Exchanger World Americas Conference & Expo 2022. This is a wonderful event that gives the heat transfer community an opportunity to come together and accomplish new industry goals by sharing the latest inventions and practical solutions, as well as cost, time, and environmental saving opportunities available on the market.
The United States (U.S.) is currently the world's leading producer of both oil and natural gas, with Houston, TX being the Energy Capital of the world. To host the Heat Exchanger World Americas 2022 Conference in Pasadena, will be an excellent networking experience. The conference will shed light on today's latest findings and will give industry professionals a chance to share experiences in heat transfer equipment design, manufacturing, maintenance, safety, and efficiency for all end users, oil and gas refineries and chemical plants, EPC companies, fabricators, vendors, and manufacturers.
As our world faces rapid global warming and increased greenhouse gases (GHG) due to combustion of fossil fuels, the heat exchanger and heat transfer sectors must learn to adapt. Sustainability, Carbon Capture technology and new regulations in oil and gas production will help minimize GHG emissions, while provide the demand for clean energies such as biofuel, liquefied natural gas (LNG), and renewable energy, all of which, are huge markets for heat transfer equipment. New inventions and studies to increase the efficiency of heat transfer equipment will play a big role in achieving a low carbon industry.
As we look to meet this November, we invite you to join us at the Heat Exchanger World Americas 2022 Conference with your ideas and topics focused on design, performance, and efficiency in the oil and gas, and renewable and clean energy industries. I am looking forward to a fantastic conference and would like to take this opportunity to thank our event sponsors, event organizers KCI Publishing, and the Steering Committee for providing the innovation and enthusiasm to build a great event program.