How the Stainless Steel Supply Chain
FEATURED STORY:
will Continue to Change
The stainless steel industry has seen its ups and downs over the last few years and will continue to do so as conversation regarding the ever­changing U.S. policies effecting the production and manufacturing of steel, as well as that concerning the economic repercussions that accom­pany these new policies.
Stainless Steel World Americas had the pleasure of interviewing Lewis Black, CEO, Chairman, and President of Almonty Industries. With his knowledge of the tungsten industry, he was able to provide insight of how the face of stainless steel will and has changed due to new policies, consumerism, and inflation.
By Sara Mathov
A Career in Tungsten
With over 15 years in the tungsten in­dustry, Lewis Black is an expert in his field. After graduating from University of Manchester, Black began his career in tungsten eventually becoming the head of sales and marketing for SC Min­ing Tungsten in Thailand. He then took a position as the Chairman and CEO of Primary Metals Inc. before pursuing his current role. Black now works as the CEO, Chairman, and President of Almon­ty Industries Inc.
Almonty is a producer of tungsten and focuses on acquiring operations and as­sets in the tungsten markets. With oper­­ations in Spain, Portugal, Australia, and South Korea, they are seen as one of the leading companies in tungsten outside of the Chinese market and are currently working on the reopening of the world's largest tungsten mine in South Korea.
What is Tungsten?
While the average person does not know about tungsten or its uses, it appears in almost every piece of manufactured met­al product or structure one encounters.
First used over 350 years ago by Chinese porcelain makers, tungsten provided a peach pigment into their work. The met­al was isolated about a century later by European chemists, brothers from Spain named Juan and Fausto Elhuyar. They are credited for its discovery in 1783 as they reduced the metal with the aid of carbon.
Tungsten has been used in a variety of products ranging from incandescent light bulbs, and mobile phone headsets, to metalwork applications; the uses of this durable metal are seemingly end­less. With the highest melting point of all metals, tungsten is highly resistant to corrosion making it ideal in the con­struction industry. In addition to the metal's high heat resistance, tungsten is denser than both steel and titani­um, providing another level of strength alongside the primary metal used in any given product.
Tungsten and stainless steel are often paired together as the pair's properties can produce a strong and corrosion re­sistant product, though the availability of tungsten in the American metal in­dustry may be changing due to new pol­icies being put in place.
Stainless Steel Policies
As of April 2022, President Biden has put a stainless steel policy in place that will require all infrastructure projects to be made with stainless steel and iron manufactured within the U.S. This pol­icy will ensure that the trading of metal goods happens within the country to boost their economy through the selling of the goods, as well as the job opportu­nities created from the opening of stain­less steel factories.
This policy has created a divide within the industry; some want to keep business within the country and others wanting to continue selling and purchasing from other countries. "I think diversity is cer­tainly very important in the supply chain," began Black. "It took over 30 years to put together an extremely well-organized supply chain in China, and there is ulti­mately no reason why the United States cannot continue to follow suit."
On one hand, manufacturing and sell­ing within the country would appear to strengthen the economy as there would be no chance the country would no longer be able to source internally. On the other, without the diversity of out­sourcing, the U.S. market could become closed off from other markets.
"This can either be a great benefit, or completely negative for everybody in­volved in the industry," Black continued.
Supply Chain in Relation to Consumerism
As the policies in the American stainless steel market change, so do those within the supply chain. Black thinks that this change will result in a 2-tier product cy­cle. Tier 1 will consist of those who will try to conform to the higher standards within the industry and attempt to stand their ground amongst large name companies. Tier 2 will undercut tier 1 with no associat­ed costs. In both cases, mass production and consumerism of goods occurs.
The pandemic's impact on the supply chain had a direct impact on stainless steel as well. During the lockdown the production of goods slowed almost im­mediately while consumerism skyrock­eted. With the lack of production and heightened mass purchasing, shortag­es occurred resulting in product delays, the inability to guarantee a turnaround date, and irregularity in the market that individuals are still experiencing over two years later. When asked about his thoughts on issues within the supply chain, Black said, "I think that demand is going to increase because when people are unable to get things, they tend to try and buy more."
This statement appears to be at least partially true, as consumers spending on durable goods, such as kitchen ap­pliances, furniture, and motorized ve­hicles, was higher than previous years. While spending recklessly in a time of economic uncertainty does not make sense, consumers felt displaced and restless within the confinements of their homes and sought out gratifica­tion through spending.1
On the other side of over consumerism, the cost of living has increased sig­nificantly, resulting in the line between working-class and poverty to further blur. While this may not seem to be di­rectly tied to the stainless steel industry, everything is interconnected in one way or another.
With the mass production of essential items on the rise, the prices of essential items were also raised.
Moving Towards Greener Pastures
Aside from issues regarding supply and demand, Black touched on greener alternatives to mining in the stainless steel and metals industry. When asked about what he thinks to be the next logical step towards greener technol­ogies, Black mentions electrification underground.
Electrification underground is the pro­cess of eliminating technologies that use coal, oil, and natural gas in place of technologies that rely of the use of elec­tricity. Electric machines reduce dust and heat, as they do not emit tailpipe pollutants, are quieter, and are less ex­pensive to run than machines that use coal, oil, or natural gases.
"I think that electrification underground will be the big push in the significant re­duction of burning fossil fuels," stated Black. "Its is going to be the future in terms of efficiency and safety."
This shift towards a greener future is one that may take time but will ultimately be more effective and better for the environ­ment, providing a safer, cleaner world.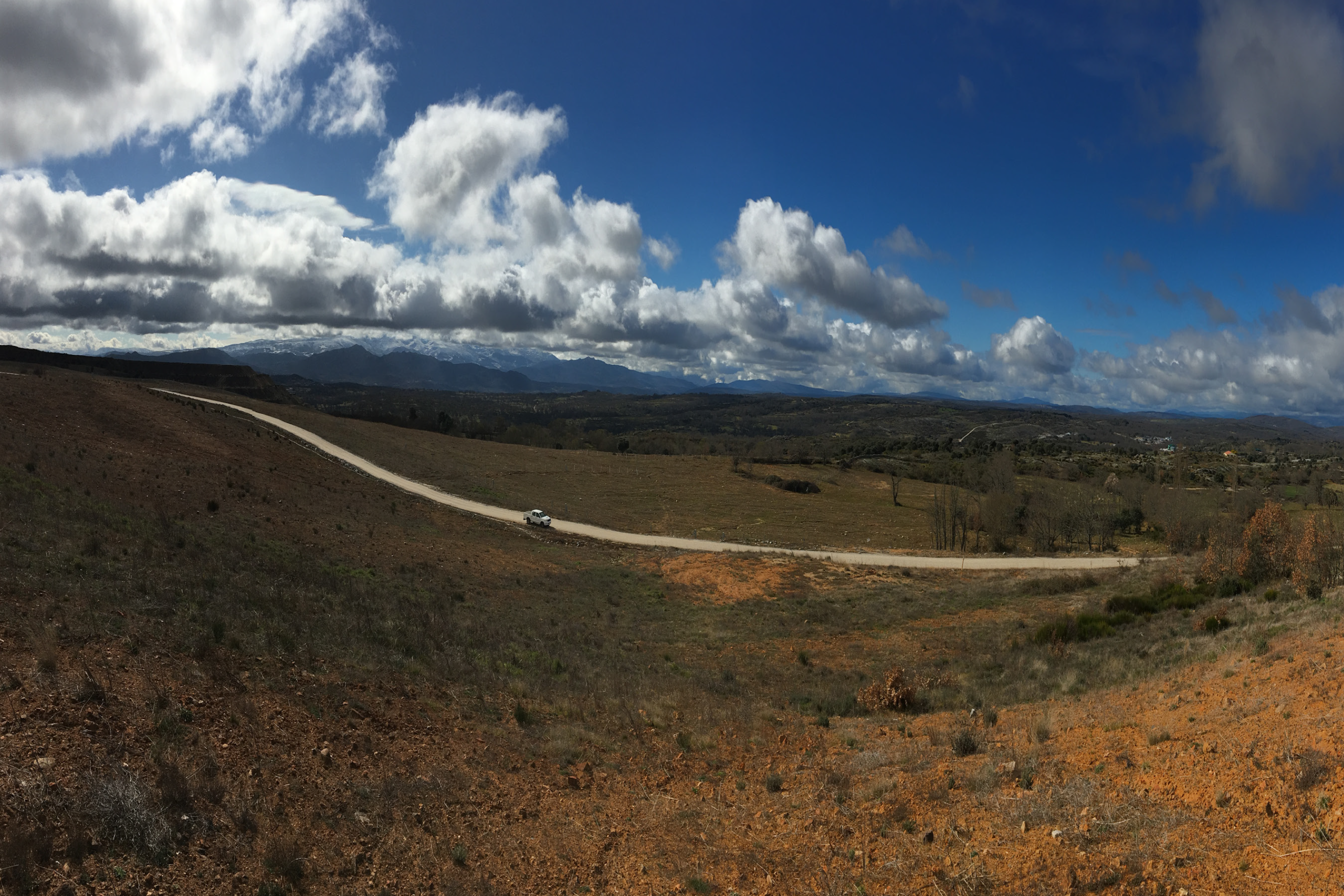 Looking Ahead
Black has provided a closer look at the tungsten and stainless steel industry and how the pair play a larger role in life than most realize. Stainless steel's policies, over-consumerism, and waste production manifest in issues that will be felt in the long-run.
The stainless steel industry will con­tinue to fluctuate as the world does, but with the aid of new technologies, policies, and green alternatives, it will continue to thrive in ways we have yet to see.
Reference
https://www.bls.gov/opub/mlr/2021/beyond-bls/covid-19- causes-a-spike-in-spending-on-durable-goods.htm