Bridging the Gap Between Research and Industry
FEATURED STORY
An accepted manufacturing technique in some areas, 3D printing still seems to be in its infancy in others. One talented young man who is determined to play his part in furthering the practical application of 3D printing in the toughest of industries is Navin Sakthivel.
Stainless Steel World Americas recently caught up with Sakthivel for a conversation about his university research, what attracted him to the world of engineering, and his career to date.
By Editorial Team.
A Spark of Inspiration
The city of Coimbatore, India, is famous as a center of innovation and manufacturing. Indeed, the city is said to have spear-headed the development of many engineering products throughout the country, along the way notching up several 'firsts' such as the development of electric motors, pumps, transformers, textile machinery, movie projectors, hydro-electric power plant machinery, specialized machinery, valve castings, CNC machines, automotive components for motor sports, industrial gears, and the like.
Many famous names are therefore associated with Coimbatore, such as Ba-asundaram, Shanti Gears Subramanium, Sharp motors Ramaswamy, and Karivardhan, to list but a few of the most influential innovators. Given the spirit of enterprise and endeavor that exists in Coimbatore, it is perhaps not surprising to hear how Navin Sakthivel was inspired to study engineering when growing up in the city.
Looking back on his university education, Sakthivel says, "I completed my bachelor's degree in Coimbatore and then moved to the United States of America to pursue a master's degree at Oklahoma State University, where I researched additive manufacturing. During both degrees, I recall being highly motivated to find solutions for real world problems and that is how, together with my advisor Dr. Sandip Harimkar, I came up with what I trusted would be a useful thesis research topic. This was 'Analysis of wear and corrosion properties of 316L stainless steel additively manufactured using laser engineered net shaping (LENS®)'. Other subjects studied include phase transformations in materials, modern materials, additive manufacturing, finite element methods, numerical methods, advanced differential equations, thermodynamics of materials, nano-materials, etc."
Coming right up to date, Sakthivel now leads a Research & Development program at a Houston, Texas-based based company in emerging technologies for Enterprise Additive Manufacturing. His responsibilities include developing inventions and innovative products using emerging technologies and 3D printing for application in energy technology.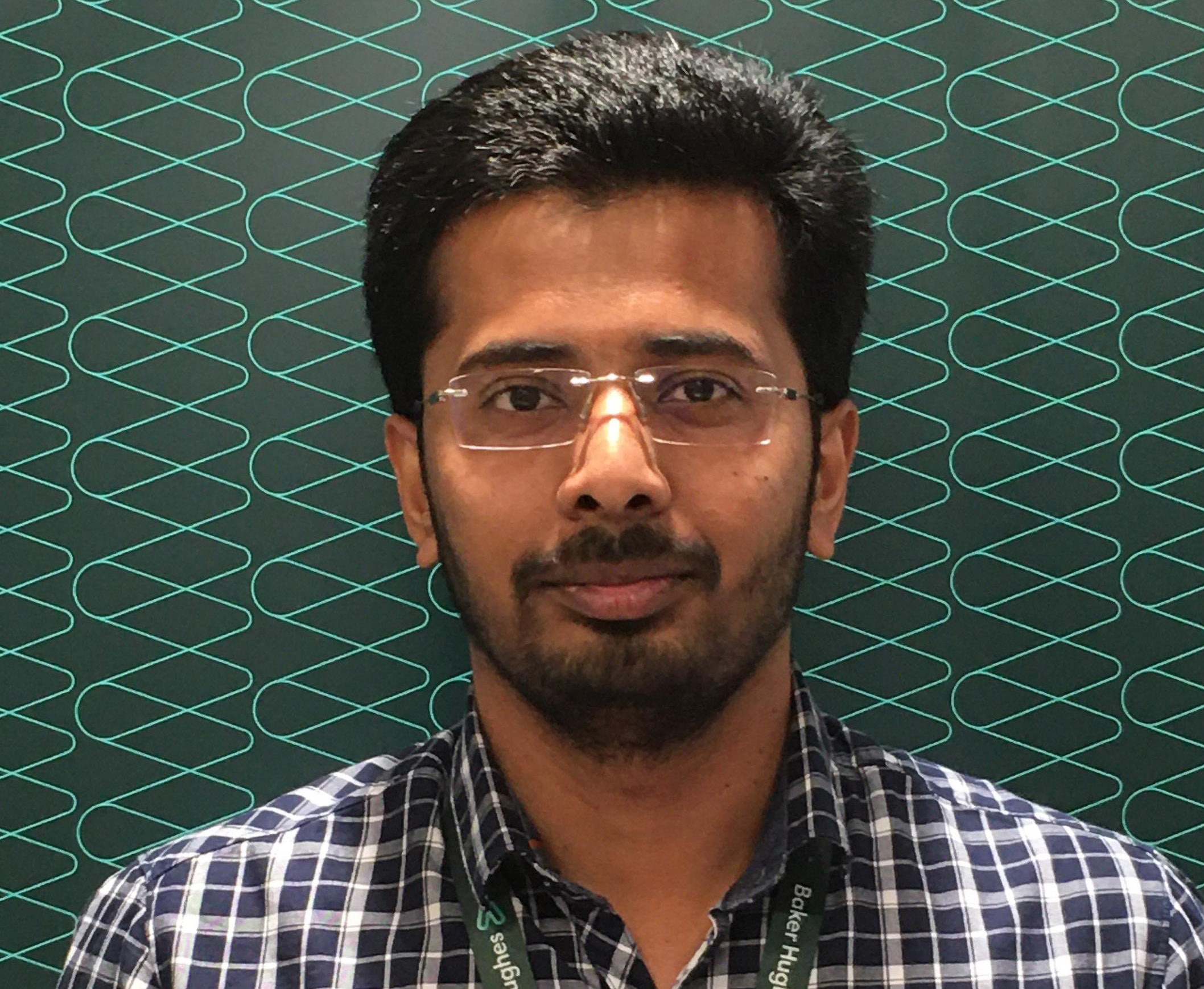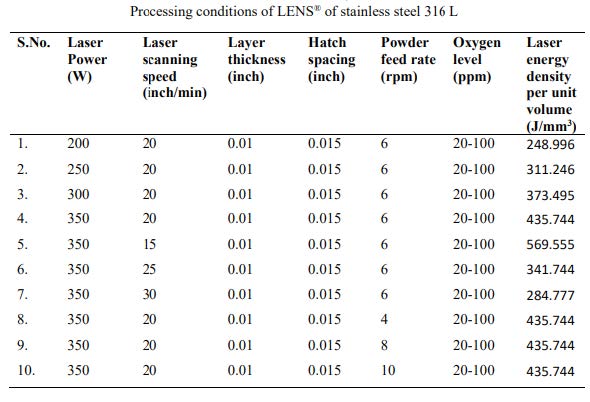 3D Printing
There are plenty of success stories that can be told about 3D printing. Take the mass manufacturing of titanium seat brackets for use in aircraft cabins, or the bespoke production of implants for the medical world. The case for 3D printing in these and other areas is often easily made; think, for example, of uniquely shaped items, or products with a long lead time, or new products requiring extensive research and development (R&D). When alloys such as stainless steels, nickel alloys, and duplexes become involved, then 3D printing can quickly save a major part of the development and manufacturing costs. After all, engineering remains an economic exercise, so 3D printing is adopted where the value proposition is higher than conventional manufacturing.
Of course, 3D printing will not be eliminating existing production techniques such as casting and forging just yet, but nevertheless, 3D printed parts can be employed in many engineering applications. Provided, of course, that the 3D printed components can meet the technical requirements in terms of mechanical strength, toughness, corrosion and wear resistance, fatigue strength, and creep strength, among others.
While it seems that much interest is focused on developing 3D printing techniques, what could really help to boost the more widespread use of additive manufacturing is more research into the study of unconventional failure modes such as corrosion and wear of 3D printed parts. This is an area which holds Sakthivel's particular interest; it formed the essence of his master's thesis and is the backbone of his current work as a lead engineer, working in additive manufacturing R&D with a reputed energy technology company.
Sakthivel's thesis was focused on helping to further education and awareness of corrosion and wear mechanisms of 3D items. Sakthivel knows the importance of recognizing that there can be fundamental differences in corrosion and wear mechanisms between parts produced by additive manufacturing and parts made using conventional processes. "I intended my thesis to serve as a science roadmap for outlining the reasons how and why corrosion and wear behavior will be different in 3D printing or additive manufacturing as compared to conventional manufacturing methods and the mechanisms governing the same," he says.
Connecting Macroscale to Microscale
Indeed, it is Sakthivel's sincere hope that others within the world of academia, research labs, and industry will build on his work and continue investigating fundamental micro-structural evolution and grain morphology studies in 3D printed stainless steel parts. What is really needed, is to connect the relationship between macroscale properties and microscale phenomenon. The correlation between the 3D printing process parameters and micro-structure evolution stems from the thermo-metallurgical phenomenon such as analysis of temperature gradient, solidification velocity, Gibb's free energy, and grain boundary evolution. Sakthivel is sure these would be interesting areas for graduates and others to study.
Such investigations would also prove most helpful to the qualification standards development work being spearheaded by ISO and ASTM. In this respect, Sakthivel again speaks from experience; as an invited committee member for developing standards in these organizations, he knows full well the challenges in finding sufficient literature works in regards to 3D printing and additive manufacturing material science. "More widespread research in areas like the 3D printing of stainless steel items for use in harsh environments would be of significant benefit to the standards development bodies. It would be most helpful in creating a baseline when developing standards. In turn, those standards will facilitate the widescale deployment of 3D printed parts."
Upon completing his master's thesis, Sakthivel was employed as a researcher by a company based in the United States. There, he is currently leading an R&D program in emerging technologies for Enterprise Additive Manufacturing. His responsibilities include developing inventions and innovative products using emerging technologies and 3D printing for application in the energy industry. As he explains, in this role he is responsible for taking a research concept from the R&D stage (termed as a Low Technology Readiness Level) to deployment in the company's products. Here, Sakthivel finds inspiration in the dedicated individuals around him. "I am proud to be working under our leadership that encourages fundamental research and applied research as a way to propel our progress in making standout inventions and innovative products for the Energy Technology sector."
The Future of the Industry
When asked what Sakthivel sees for the future of the industry, he says, "The future of the industry will be a fully digital one, with all the emerging technologies discussed today in full deployment. In that stage, cyber security and data protection will be of paramount importance. I also think it is very important for young engineers to gain practical and holistic, 360° knowledge in many fields of engineering to be able to properly and efficiently solve problems with an interdisciplinary approach, while also collaborating with professionals across different fields."